Get your Scrum Master & Product Owner Credentials for $600.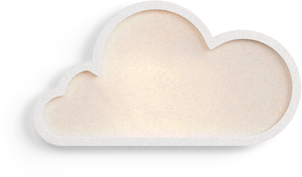 Empower Your Agile Journey with Comprehensive
and Cutting-Edge Training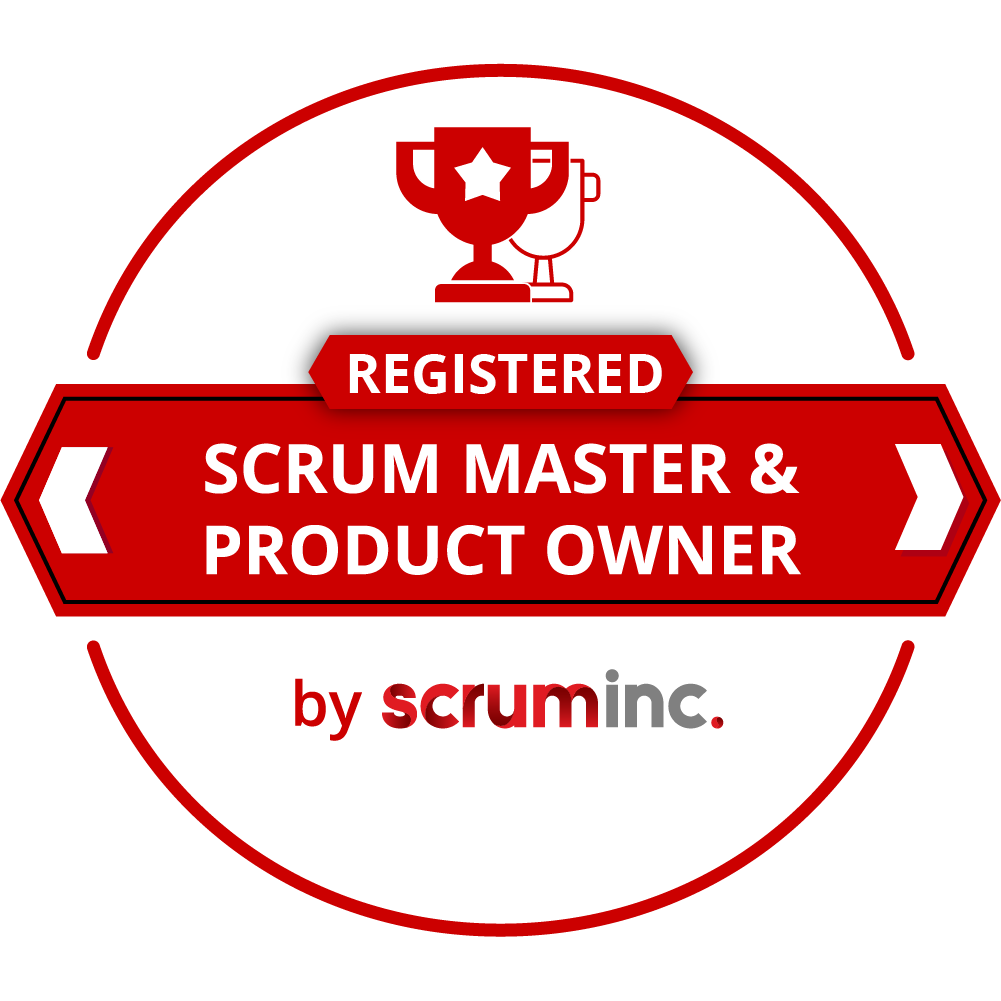 Are you a project manager, software engineer, product manager, or part of a team that's eager to master Agile and Scrum? Agile Accelerator is your gateway to success.
Our revolutionary hybrid learning program, meticulously crafted by world-renowned Agile experts Chris Sims and McCaul Baggett, equips you with an in-depth understanding of Agile and Scrum principles, roles, and practices.
Don't miss this golden opportunity to save $1700.
Propel your career and unlock the true power of Agile with CAVU's Agile Accelerator.
CAVU Delivers More for Less
Discover the Agile Accelerator advantage with our comprehensive and flexible program. Elevate your Agile skills beyond what traditional training providers, on-demand platforms, or self-study materials can offer
Agile Accelerator

Traditional Scrum Trainers

On-Demand Trainers
(ie. Udemy)

$600
* Currently $300 with beta pricing

Hybrid Learning (video + instructor)

On-going Coaching & Community

Global Recognition of Credentials
CAVU Makes Agile Learning Easy and Painless
Embark on your Agile journey in less than 5 minutes with our Agile Accelerator Beta.
Dive into transformative learning the moment you enroll, without the constraints of a traditional class schedule. You are the pilot of your own learning journey, steering your course towards Agile mastery at your own pace and convenience.
After your enrollment, it's time to start your orientation.
This essential step equips you with all the necessary tools and insights to succeed in our Agile learning journey.
Experience the freedom of flexible learning with our on-demand component of the Agile Accelerator. Curated by expert Agilists, our rich library of resources is available 24/7, letting you learn at your own pace and convenience.
Dive into in-depth modules, engage with interactive content, and reinforce your knowledge at any time, from anywhere.
Put theory into practice with our Challenge Sessions, a vital part of the Agile Accelerator. These real-time, instructor-led sessions are designed to test and reinforce your Agile understanding in a supportive, collaborative environment.
Tackle real-world scenarios, engage in dynamic problem-solving, and refine your skills with the help of our Agile experts. It's time to take on the challenge and demonstrate your Agile prowess!
Stand out from the crowd with our exclusive Exam Prep component of the Agile Accelerator. We pride ourselves on being one of the few programs that offer dedicated preparation for Agile certification exams. Benefit from guided coaching by seasoned Agilists, and apply your knowledge in our practice tests.
This holistic preparation approach not only sharpens your Agile acumen but also boosts your confidence to ace the certification exams.
Earn esteemed credentials from Scrum Inc's Agile Education Program as a part of our Agile Accelerator journey. Participants will have the opportunity to gain both the Registered Scrum Master and Registered Product Owner credentials, industry-recognized certifications that can amplify your professional standing. You'll have up to three attempts per exam, providing a comfortable buffer for success.
With our guidance and your dedication, we maintain a 100% pass rate, a testament to our comprehensive and effective learning approach.
Supplement your learning with our curated Agile Tools, a valuable component of the Agile Accelerator.
This toolkit contains practical guides, templates, and support materials designed to bridge the gap between theory and application. These resources will assist you in applying classroom learnings to real-world situations, reinforcing your understanding and proficiency in Agile practices. It's not just about learning Agile; it's about living Agile!
Keep the momentum going post-training with our Ongoing Coaching sessions, an integral part of the Agile Accelerator. Learners can schedule personalized advising sessions with our Agile experts, receiving tailored guidance and support in their Agile journey.
These sessions aim to resolve any queries, reinforce learning, and provide mentorship, ensuring your Agile proficiency continues to grow long after the course concludes. With us, your learning journey never really ends; it evolves!
More than your next credential
Learn from Global Leaders in Agility
Our Agile Accelerator program is led by world-renowned Agilists, Chris Sims and McCaul Baggett. Their expertise and passion for Agile and Scrum training have shaped our unique approach.
With thousands of learners trained and a growing roster of satisfied enterprise customers, our track record speaks for itself. We're committed to delivering high-quality, effective Agile training that drives real results.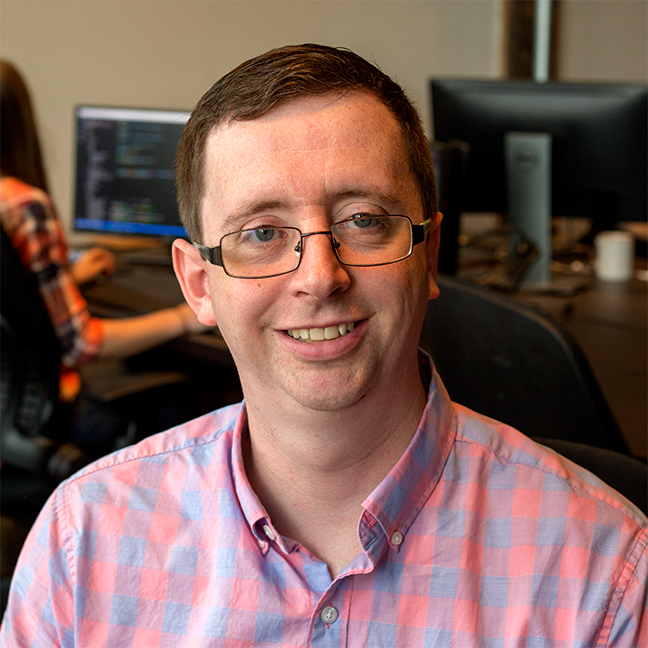 Chris
Sims
Chief Product Officer
Chris Sims, CPO of CAVU, leads Agile teams with 20+ years of software engineering and 16 years of project management experience. He coaches clients of all sizes and is a Scrum Fellow, recognized for exceeding Scrum Inc. standards and being an expert in Scrum Implementation and education.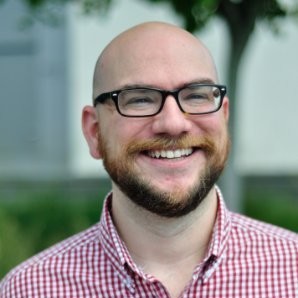 McCaul
Baggett
Chief Agile Officer
Scrum Coach with a demonstrated history of working in the agile training and consulting industry. Scrum Inc Scrum Trainer Fellow, Scrum Inc Scrum Master, Scrum Inc Product Owner, and Scrum@Scale Trainer.
We're Pretty Good At This...
I have just completed the Scrum LaunchPad course! It was incredibly interesting and insightful. I enjoyed EVERY BIT of the content. Incredibly grateful for the opportunity and a big thank you to the CAVU team for putting this together!
CAVU created one of the most engaging courses I've taken in a long time. They are the standard to which I hold all trainings I do in the future.
Our product development went down to about six to eight months from 18 months, and we are still improving!
I just completed the Scrum Launchpad in CAVU and wanted to share how amazing the foundational knowledge taught by Christopher Sims was. I already got so much valuable information that will inform how I practice and understand Scrum. I'm looking forward to advancing, growing, and learning more Scrum.
I finished Scrum Launchpad today! What an incredibly well-designed course. I am grateful for this opportunity to learn more about Scrum and Agile and practice it soon. Thank you!
I feel way more challenged at work, and more fulfilled in the everyday aspects of this role!
Hi everyone.. so glad to be here. I am Tolu B., and I sincerely appreciate this opportunity from CAVU. I just completed my Scrum Launchpad!!! Those short videos and slides are very easy to follow and clearly curated. Awesome! Thank you CAVU! @
This course was very interactive, with a variety of ways to learn the role of SM and PO. I obtained a wealth of Agile skills during our daily training sessions and online learning. The entire team was SUPER conversant with the coursework. Chris was an awesome trainer! Thank you, CAVU!
What are your waiting for? Enroll in less than 5 minutes!